Another great day with common dolphins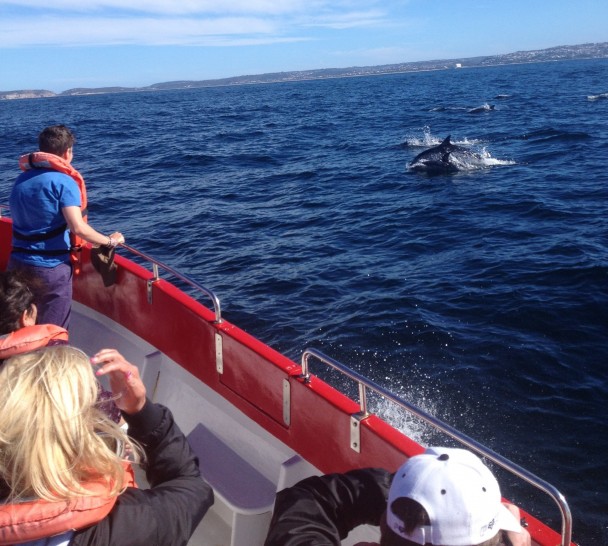 Common dolphins are despite the name, the dolphins that we see the least in Plettenberg Bay. When they come into the bay looking for food it looks like the ocean is boiling. This is due to the fact that they feed in big groups and are fast swimmers.
On yesterday's 12h00 trip we had the luxury to encounter  a group of 30 common dolphins in the middle of the bay. They spent 15 minutes swimming with the boat and giving everyone on board a great show.
It's always a special day when we see the common dolphins.