SPECTACULAR MARINE TOURS

NATURE RESERVE WALKS

WALKING CULTURAL TOURS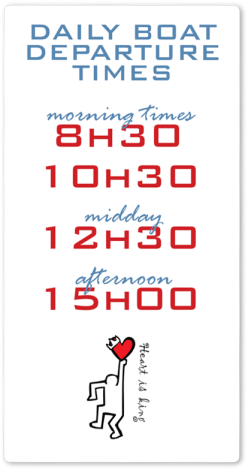 adventure with us
SPECTACULAR ADVENTURES ON LAND OR BY SEA - WHALE WATCHING & DOLPHIN ENCOUNTERS
get ready!
THINGS YOU NEED TO KNOW & BRING WITH YOU
Please arrive at Ocean Blue Adventures 30 minutes before your tour time for a short pre-trip briefing.
Hotel transfers and refreshments are not included. (Bottled water is available to purchase at the shop)








sea life that you may see
WHALE WATCHING & DOLPHIN ENCOUNTERS, SHARKS, DOLPHINS, ORCA'S, SEALS & MORE...
ocean blue adventures
PLETTENBERG BAY, GARDEN ROUTE, SOUTH AFRICA
Ocean Blue Adventures offers a selection of nature and community-based activities suitable for people of all ages, whether travelling in groups, with friends, or with family.
Situated in Plettenberg Bay – along the beautiful Garden Route – we offer ocean safaris, whale-watching tours & dolphin encounters that are suitable whether you're passing through, or staying for a few days. We are proud to be among the top attractions in the area for over twenty years.
We offer visitors the opportunity to share our incredible natural heritage and connect with the local community.
Our seasonal whale-watching trips are the most popular experience we offer.  Led by our friendly crew, you'll set off in search of a close encounter with whales that visit us between June and November. From December to May, our focus shifts from whales to resident marine life, such as dolphins, seals, seabirds, and sharks.
For those who prefer dry land, we offer guided walks on the stunning Robberg Peninsula – a UNESCO World Heritage Site with incredible beaches, sand dunes, and views and a fascinating history of its own.
We also support a local crèche/school – and offer visitors the opportunity to visit the kids and get a glimpse of life in a local community.
news
FROM OUR GUIDES AND VOLUNTEERS
Although all marine mammals evolved from land mammals, it may surprise some that each group of marine mammals has its
READ MORE
our family
THE EXTENDED OCEAN BLUE ADVENTURES FAMILY
Aside from our commercial operation, the Ocean Blue Adventures Family is heavily invested in the local community and passionate about preserving our natural gifts for future generations. We put this philosophy into practice in the following ways:


SIYAKULA CRECHE
Provides children in a local disadvantaged community with a preschool education.


FIELD BAND FOUNDATION
Using the medium of music to teach valuable life skills to youth from disadvantaged communities.


ORCA FOUNDATION
Hosts international interns and volunteers who contribute to local marine conservation initiatives.

reviews
FEEDBACK FROM SOME OF OUR WONDERFUL GUESTS
What an experience! Thanks to our guide and the captain for their persistence. We were very fortunate and saw a whole pod of dolphins hunting. It escalated into a bait ball in which seals and whales also joined for the hunt. Only thing missing was David Attenborough! Dolphins and seals swam alongside the boat. Absolutely incredible. Dream come true!
We had a fantastic tour guided by the amazingly funny Hazel who is living in the township. We visited the school and some houses. A must do when visiting Plettenberg, so impressive.
We loved the dolphin sighting tour and the trip to the seal colony – our guide was great! After this we visited the Qolweni township with Agnes as our guide – she was wonderful and it was a very humbling experience. Ocean Blue fund a number of projects, including a school in the township – fantastic idea. Thank you Agnes!! Both trips very highly recommended.