Qolweni Graduation 2015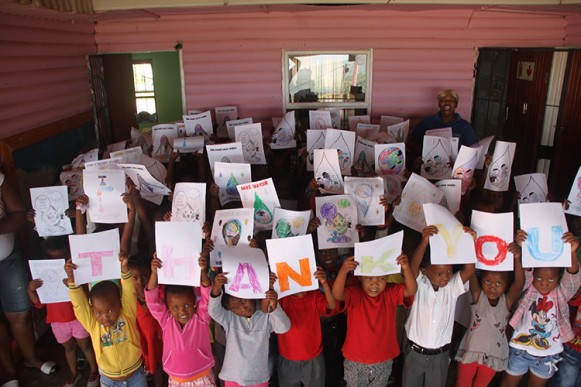 Qolweni Graduation 2015
Every year we prepare a formal graduation for all children departing the school. A celebration at the end of the year with the family and friends of each child. The event is held at the school where there are speeches and certificates and everyone arrives in full attire to attend a lunch.
Gift bags are given to the children containing everything they require for the upcoming year at their new school. The Ocean Blue philosophy is that education is power and each child deserves the right to be educated and celebrated accordingly.
Funds from the Township Tours as well as funds raised through Ocean Blue's Adventures and other donations help contribute towards the growth and development of the students.
These funds provide meals, cover expenses and the basic needs of the school. Salaries for teachers, the principal and the guides are all paid by Ocean Blue Adventures